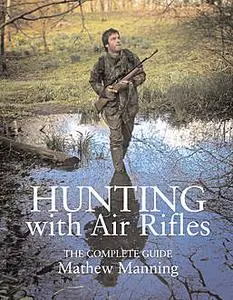 «Hunting with Air Rifles» by Matthew Manning
English | EPUB | 10.5 MB
Mathew Manning combines a good deal of practical information and enjoyable, anecdotal text to give the reader a pleasurable insight into the world of air rifle hunting. In Hunting with Air Rifles, Mathew Manning has compiled a step-by-step guide on everything a novice or an expert air-gun user needs to know when hunting and culling wildlife. Hunting with Air Rifles is a complete guide to the basi of using an air rifle — covering all elements of the sport from the nitty gritty (though not frighteningly technical) workings of the air rifle to how to choose the right gun, using sights, ammunition, accessories, clothing, camouflage, setting up, shooting techniques/stances, the law and acquiring permission to shoot and how to avoid the pit-falls of expensive or dangerous equipment. Manning deals with quarry recognition and the relationship between the hunter, his/her quarry and the countryside. Hunting techniques for various species are included from stalking to hide building, decoying, baiting, lamping and use of calls. Air rifle hunting is one of the most humane ways of sourcing meat and animal welfare and organic standards can't get much higher and food miles are minimal. The photographs are straight forward and support the text and readers will find clear instructions on converting shot quarry into meat for the table along with a series of simple and delicious recipes. This book is essential reading for novice and for expert air-gunners.