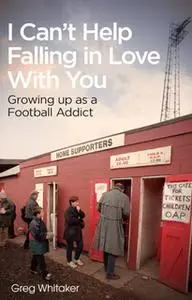 «I Can't Help Falling in Love With You» by Greg Whitaker
English | ISBN: 9781785315909 | EPUB | 1.4 MB
I Can't Help Falling in Love with You offers a personal, heartfelt yet tellingly critical survey of the changing world of football fandom. Greg Whitaker's coming-of-age memoir provides an emotional insight into the modern game from the perspective of a bona fide fanatic who has experienced all the highs and lows of football's last 20 years. Framed through the eyes of a die-hard follower of Hull City AFC and England, it explores the ways in which the global phenomenon of football fandom has developed since the end of the 90s - for better and for worse.
By revisiting the most influential matches of his football-supporting life, Whitaker endeavours to explore the changing face of football alongside his own shifting relationship with his passion.
Effortlessly documenting social change as he looks back over the decades, he builds a case-study insight into the game's 21st-century zeitgeist. Ultimately, Greg seeks an answer to the troubling question: has our love of football developed into an addiction?