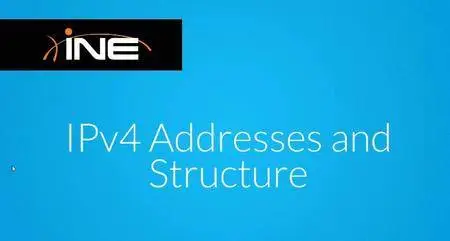 INE - CCNP Service Provider Technology Course 642-883 SPROUTE
Size: 4.08 GB | Duration: 27 hrs 56 mins | Video: AVC (.mp4) 1280x720 30fps | Audio: AAC 44KHz 2ch
Genre: eLearning | Language: English | +Course files
This course will cover configuring, verifying, and troubleshooting IPv4 and IPv6 advanced OSPF and IS-IS configuration, BGP configuration, using Cisco IOS-XR RPL to implement routing policies, and implementing high availability routing supporting a service provider network. This course covers the Cisco IOS, IOS-XE and IOS-XR operating systems.
As the course progresses, a full routing implementation of a Service Provider core infrastructure will be laid out, detailed technology explanations coupled with white-boarding to illustrate and help the viewer visualize what is going on. Using Wireshark capability for packet capture.
IP Basics
• IP Basics
• IP Subnet Masks abd Subnetting
• IPv6 Address and Address Structure
• IPv6 Address Types and ICMPv6
Protocol Independent
• IP Routing and How a Router Operations Work
• P2P and Broadcast Interface Operations
• Default and Floating Static Routes
• Recursive Lookups
• Static VRF Routes
OSPF
• OSPF Introduction
• OSPF How it Works
• OSPF Areas
• OSPF LSAs
• OSPF Forming Adjacencies
• OSPF Multi-Area Configuration with Redistributed Routes
• OSPF Adjacency Debugged
• OSPF Database
• OSPF Cost Manipulation
• OSPF DR-BDR Election
• OSPF Media Dependencies and Network Types
• OSPF Virtual Links
• OSPF Hello and Dead Timers, OSPF Process Level Timers, Verifying Timers
• OSPF Stub and Stub No Summary
• OSPF NSSA and Totally NSSA
• OSPF Authentication with Clear Text and MD5
• OSPFv3 Encryption, Virtual Link Authentication and Troubleshooting
• OSPF Route Filtering :: Part 1
• OSPF Route Filtering :: Part 2
• OSPF Summarization
• OSPF Path Selection
• OSPF High Availability
IS-IS
• ISIS Overview
• ISIS Levels and Roles
• ISIS Addressing
• ISIS Adjacencies
• ISIS Configuration
• ISIS DIS
• ISIS PDU Types
• ISIS SPF Calculation
• ISIS Network Types
• ISIS IS-Type and Circuit Type
• ISIS Metric
• ISIS Timers
• ISIS Route Leaking
• ISIS Redistribution Theory
• ISIS Summarization
• ISIS Authentication
BGP
• BGP in the Service Provider Network
• BGP Routing Overview :: Part 1
• BGP Routing Overview :: Part 2
• BGP Operations - ASNs
• BGP Peerings
• EBGP Single Home Connectivity
• EBGP Multihop and Disable Connected Check
• Multi Home Connectivity
• Basic iBGP Peerings
• Advertising BGP Routes
• BGP Next Hop
• IPv6 BGP
• BGP Authentication
• BGP Timers
• BGP Neighbor Reset and Administrative Shutdown
• Monitoring BGP
• BGP Best Path Selection
• BGP Path Selection - Weight
• BGP Path Selection :: Local Preference
• BGP Path Selection :: AS Path Prepending
• BGP Path Selection :: MED
• BGP Path Selection - Communities :: Part 1
• BGP Path Selection - Communities :: Part 2
Route Manipulation
• Route Filtering
• Filtering Mechanisms
• Route Maps and RPL
• Routing Policy Language
• Configuring Route-maps, Route Modification with Match and Set Statements
• Configuring Routing Policy Languages, Route Modification with Local Pref and AS Path Prepends
Redistribution
• Redistribution :: Overview
• Redistribution :: RIPv2 and EIGRP to OSPF Mutual Redistribution
• Redistribution :: RIPv2 and EIGRP to ISIS Mutual Redistribution