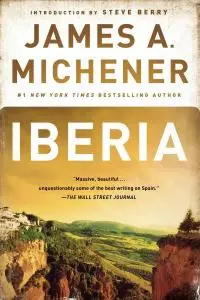 Iberia
by James A. Michener
English | EPUB | 43.6 MB
Spain is an immemorial land like no other, one that James A. Michener, the Pulitzer Prize–winning author and celebrated citizen of the world, came to love as his own. Iberia is Michener's enduring nonfiction tribute to his cherished second home. In the fresh and vivid prose that is his trademark, he not only reveals the celebrated history of bullfighters and warrior kings, painters and processions, cathedrals and olive orchards, he also shares the intimate, often hidden country he came to know, where the congeniality of living souls is thrust against the dark weight of history. Wild, contradictory, passionately beautiful, this is Spain as experienced by a master writer.
BONUS: This edition includes an excerpt from James A. Michener's Hawaii.  
Praise for Iberia  
"From the glories of the Prado to the loneliest stone villages, here is Spain, castle of old dreams and new realities."—The New York Times  
"Massive, beautiful . . . unquestionably some of the best writing on Spain [and] the best that Mr. Michener has ever done on any subject."—The Wall Street Journal  
"A dazzling panorama . . . one of the richest and most satisfying books about Spain in living memory."—Saturday Review  
"Kaleidoscopic . . . This book will make you fall in love with Spain."—The Houston Post