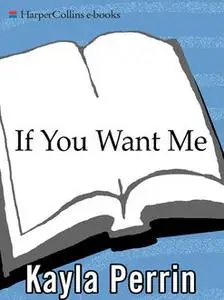 «If You Want Me» by Kayla Perrin
English | EPUB | 0.3 MB
Alice Watson's no longer the shy, overweight girl everyone dissed back in high school—everyone, that is, except Marcus Quinn, her one-time best friend who ended up trampling all over her heart. Now, thirteen years later, Alice is tall, stunning, sensational . . . and a genuine movie star who goes by the name of Desirée LaCroix. And passion's flame starts smoking again when she sees that handsome Marcus still has it going on. But is it Alice or her famous Hollywood persona who's got his beautiful brown eyes wide open?
Marcus's own heart has gone through major achin' since back in the day. And the reappearance of Alice/Desirée seems to spell bigtime trouble. Still, this proud, sexy sista could make Marcus forget the pain and his promise not to let a 
fine
face and figure turn his head ever again. And even though the lady's got drama—and there's serious danger doggin' her trail—this could be the time for cautious Marcus to commit to a perfect love that he once let get too far away.