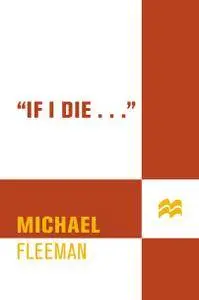 If I Die…: A True Story of Obsessive Love, Uncontrollable Greed, and Murder (St. Martin's True Crime Library) by Michael Fleeman
English | April 1st, 2010 | ISBN: 0312980469 | 343 Pages | EPUB | 1.91 MB
He'd been shot in the head, decapitated, and set on fire. Who could have turned on the real-estate ace with such bloodthirsty fury? Even before the remains were found, circumstantial evidence was building against Rudin's 52-year-old wife, Margaret, who stood to inherit a handsome share of her husband's fortune. Rudin's friends also suspected Margaret, and the victim has thought that his wife was trying to poison him when he was alive.
Then a chilling caveat was discovered in Rudin's living trust: should he die under violent circumstances, an investigation should be conducted. By the time authorities closed in on Margaret Rudin she'd disappeared. It would take two and a half years to hunt the Black Widow down, and to discover the secrets at the heart of poisonous marriage…
Now, reporter Michael Fleeman delivers a startling glimpse into the mind of a woman who would stop at nothing to get what she wanted. Fleeman also details the relentless pursuit of justice that would lead authorities from the glamorous facade of Las Vegas to a squalid apartment on the outskirts of Boston, to hold the remorseless wife accountable for her shocking crimes.