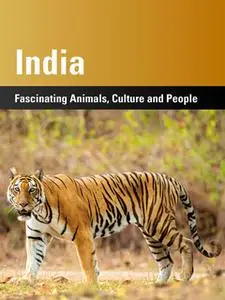 «India: Fascinating Animals, Cultura and People» by Harald Lydorf,Kerstin von Splényi,Harry P. Lux
English | ISBN: 9783943969139 | EPUB | 10.7 MB
Go on a journey across the fascinating sub-continent of India with this book from the Foto­grafeneditionen series. A total of 16 photographers travelled to the Ranthambore, Kaziranga, Gir, Kanha and Bandhavgarh National Parks in various trips. They returned with vibrant and colourful pictures of Bengal tigers, Asiatic lions, Indian rhinos, elephants, simians and exotic birds, as well as of breathtaking land­scapes, places, people and cultural monuments, such as the legendary Taj Mahal, the Khajuraho temples, Fatehpur Sikri, Orchha and Agra Fort. These diverse photographs are accompanied by informative text that familiarises the reader with many of the features that make northern India so special. This book is a purchase that will be enjoyed by all and helps to support an exciting tiger protection project in Nepal.