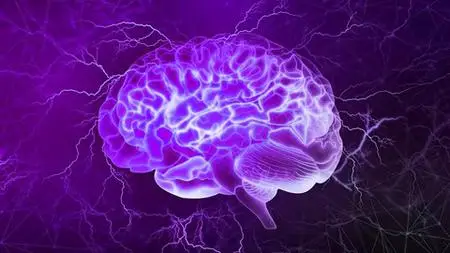 Instant Healing Hypnosis: Blueprint Of Healing Any Pain
Published 1/2023
MP4 | Video: h264, 1280x720 | Audio: AAC, 44.1 KHz
Language: English | Size: 1.94 GB | Duration: 1h 32m
Secret Occult Techniques of Instant Healing Hypnosis to Heal or Change Any Neurological State in 2 to 3 Minutes.
What you'll learn
Instant Healing Hypnosis For Any Pain
Instant Transformation By Hypnosis
Instant Change of Mindset
Instant Change of Subconscious Mind
Instant Removal of Negative Energy
Instant Boost of Positive Energy
Instantly Boost Any Emotions or Trait
Instantly Enhance Any Skill You Want
Requirements
An open mind to practice
Ability to try the method to believe in its potential
Description
Hey there buddy!Are you struggling with any psychological disorder, depression, anxiety, mental or physical pain? Do you want to transform your life? Do you want to learn Instant Healing Hypnosis? Are you ready to do it? Then you are at the right place.About The Course:This course is designed to help you learn Instant Healing Hypnosis to Heal or Transform yourself in 2 to 3 minutes. The course is a combination of Hypnotherapy Methods, Occult Science Practices, Neuro Modulation, Subconscious Mapping and Spiritual Science. The course contains the blueprint to instant transformation using Instant Hypnosis Techniques that will help you transform your life and of others around you. The course is a product of years of research into different scientific studies and is designed to give you the practices that work instantly. Unlike the title of the course Instant Healing Hypnosis, the course will actually teach you Instant Transformation Hypnosis to gain complete command of your subconscious mind.By the end of this course, you will be able to instantly heal or change your subconscious mind within 2 to 3 minutes using my techniques. Instant Healing Hypnosis will teach you how to completely gain control of your subconscious mind and neurology to make any changes you desire in few minutes.About Me:With experiences in life and gaining wisdom from various studies in neuro linguistic programming, human psychology, hypnotherapy, spiritual science, occult practices, life coaching practices & relationship science, I have a successful track record of coaching over 600+ clients globally. I am a Certified NLP Trainer, Hypnotherapist, Life Coach & Relationship Counselor.The Course Will Help You Master:1. Removing Emotional & Physical Pain2. Dealing with Psychological Disorders3. Getting over your EX4. Finding clarity in life choices5. Removing negative thought patterns6. Helping you build a New Better Version of You7. Ending toxic behaviors8. Helping you understand your mind map & providing intervention techniques9. Finding peace of mind through Instant Healing Hypnosis10. Provide you with mind hacks to boost your performance11. Psychologically program you with whatever you desire12. Provide you mental hacks to deal with tough situations
Overview
Section 1: Introduction
Lecture 1 Introduction
Lecture 2 What is Healing?
Lecture 3 Understanding Fundamentals of Neurology
Lecture 4 The Science of Pain, Trauma & Fear
Lecture 5 Understanding Physical & Emotional Pain
Lecture 6 How Subconscious Mind Stores Pain, Trauma & Fear
Lecture 7 Considerations Before Removing Pain
Lecture 8 Rules To Follow
Section 2: Instant Healing Hypnosis: Image Removal Therapy (IRT)
Lecture 9 Image Removal Therapy Introduction
Lecture 10 Step 1: Establishing the Baseline
Lecture 11 Step 2: Locating The Pain
Lecture 12 Step 3: Identifying The Image
Lecture 13 Step 4: Holding The Image
Lecture 14 Step 5: Making Changes To The Image
Lecture 15 Step 6: Learning The Lesson
Lecture 16 Step 7: Removing The Image
Lecture 17 Step 8: Checking The Change
Lecture 18 Demonstration: Image Removal Therapy
Section 3: Instant Healing Hypnosis: Energy Spinning Therapy (EST)
Lecture 19 Energy Spinning Therapy Introduction
Lecture 20 Step 1: Establishing The Baseline
Lecture 21 Step 2: Locating The Pain
Lecture 22 Step 3: Pulling Out The Energy
Lecture 23 Step 4: Holding The Energy
Lecture 24 Step 5: Reversing The Energy
Lecture 25 Step 6: Reinstalling The Energy
Lecture 26 Step 7: Checking The Change
Lecture 27 Demonstration: Energy Spinning Therapy
Section 4: Instant Healing Hypnosis: Advanced Application
Lecture 28 Amplifying Traits, Emotions or Skills
Lecture 29 Changing Reality (Law of Attraction & Creating Positive Energy)
Lecture 30 Spiritual Significance: Manipulating CHAKRAS
Lecture 31 What's Next?
Anyone Who Wants To Master The Art Controlling Their Subconscious Mind The Way They Desire