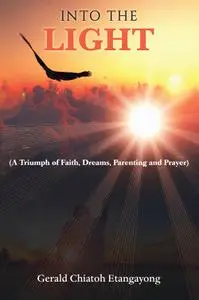 Into the Light: A Triumph of Faith, Dreams, Parenting and Prayer by Gerald Chiatoh Etangayong
English | May 31st, 2019 | ISBN: 1786235234 | 74 pages | EPUB | 0.45 MB
Into The Light is a captivating and heart breaking story of an orphaned widow, whose son in reminiscing on the lessons of his father determined to succeed at all cost to bring joy to his mother in honour of his father's memory.
This book tells the story of an orphan girl who believed that, though the world treated her inhumanely, the lessons she learned would transform her children into men and women of valour in society. The book also touches on the lessons a father teaches his son to prepare him for the world after his death. It finally touches on how the son of the orphan girl who later became an amazing mother, coupled with the lessons from the father, transformed the son into a successful entrepreneur. It shows the steps and principles he followed to be successful as well as the challenges he had to overcome to achieve his goals.
Enjoy
My Blog
. No any convert or low quality!