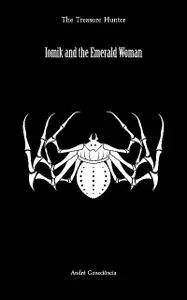 «Iomik and the Emerald Woman» by André Consciência
English | EPUB | 0.1 MB
Iomik, the gnome thief, tries to steal the secret of time from the emerald jewel kept by the mistress of the eons. To succeed he will have to race against Rumif, a Fire Lord who has been courting the Queen of Time, on a journey that will strip him and his powerful companions from the League of Thieves of all weakness while they meet the lords of hell, rulers that rule space and defend the jewel's essence. This book is a first on The Treasure Hunter Series and connects to the first among The Odur-u Chronicles, "Gem of Silence".