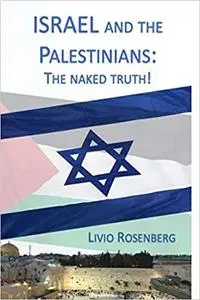 Israel and the Palestinians: The naked truth! by Livio Rosenberg
English | August 28, 2020 | ISBN: N/A | ASIN: B08GTJ2KSY | 237 pages | MOBI | 1.77 Mb
Israel and the Palestinians: The Naked Truth! is an exposé of the Arab-Israeli conflict. It covers pivoting events that lead to the rebirth of Israel, the profound effect that history has upon the current state of affairs, and it offers an honest account of Israel's faults. The Arab-Israeli conflict is not a battle over land nor is it rooted in ancient claims of two peoples to the same small piece of real estate in the Middle East; but rather, it is a cultural clash that ripples across the globe. The reader will come to understand what this seemingly endless conflict is all about, flipping through the pages and staring at the naked truth!
Feel Free to contact me for book requests, informations or feedbacks.
Without You And Your Support We Can't Continue
Thanks For Buying Premium From My Links For Support