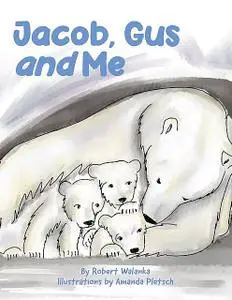 «Jacob, Gus and Me» by Robert Walanka
English | EPUB | 2.3 MB
Enjoy the adventures of three baby cubs and their mother as they spend a year adapting and adjusting to the perils and conflicts of the Arctic.
The story is told through the eyes of one of the baby cubs. With mom's perseverance, strength, and nurturing to guide them, these three brave and inqusitive cubs survive the bitter, brutal surroundings of the Arctic's relentless environment.