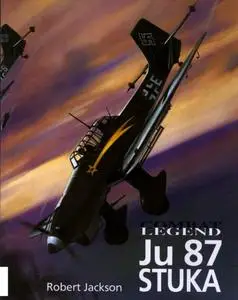 Robert Jackson - Ju 87 Stuka
Airlife Publishing Ltd | 2004 | ISBN: 184037439X | English | 98 pages | PDF | 43.08 MB
Combat Legend
The Ju 87 Stuka was an essential weapon in Hitler's Blitzkreig and became the best known, most feared, and most successful dive-bomber ever. The plane played a key role in Western Europe, the Mediterranean, and the Russian front during World War Two. Includes profiles, photographs, and specification details.