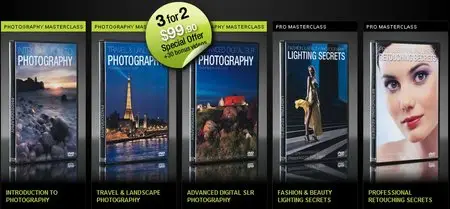 Karl Taylor - Photography Masterclass DVDs (2011)
DVD-Rip (6 DVDs) | AVI | XviD MPEG4 @ 1.3 Mbit/s | 720x416 | MP3 Stereo @ 128 Kbit/s 44 KHz | 11 Hours | 5.28 GB
Genre: Photography, Education, Instructional | Label: KarlTaylorPhotography.com | Language: English | Subtitle: None
Whether you are a seasoned professional looking to expand your business into new skill sets or if you are just starting out with a Digital SLR camera, Karl's series of educational and entertaining DVDs will make you wish you had possessed this knowledge from day one. Karl Taylor presents the things you WANT to know and NEED to know in an easy to understand format that will bring your photography up to your desired level.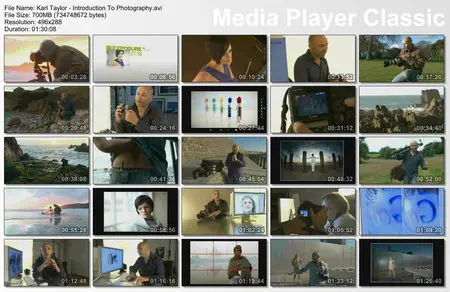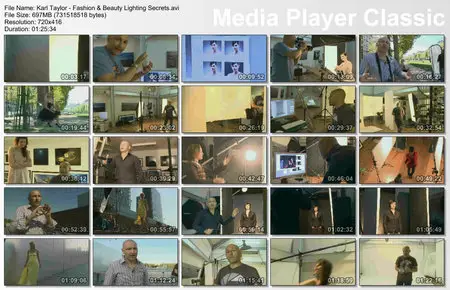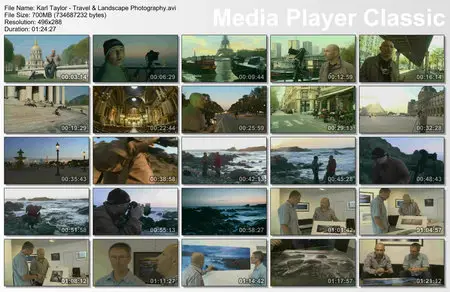 How my Photography Training gives you more!

The Photography DVDs are divided into two main categories "Masterclass Series" and "Pro-Series Masterclass".

The Pro-Series is clearly aimed at professional photographers and high-end enthusiasts who already possess in-depth knowledge.

The Masterclass series is suitable for those starting out in photography right through to those at advanced level.

To help your knowledge of photography improve as rapidly as possible, I have written and carefully scripted our first 3 titles in the Masterclass Series as such that you progress with your photography in the most logical and practical way. I thoroughly recommend that you fully understand the essentials of our Introduction to Photography DVD before proceeding to other titles in our series.

The information covered in the Introduction to Photography title concentrates on improving your ability to use your Digital SLR camera in full manual mode, which is essential to your ability to progress with your photography in the more technical areas covered in our other titles. If you have a clear understanding of apertures, depth of field, shutter speeds, light, composition and are already proficient at using your camera in manual mode then moving on to our more advanced titles would not harm your learning process. But many students of mine (even experienced ones) find revisiting the fundamentals is often extremely useful.

My Goal to you in the DVD training series

All our DVDs are carefully thought through and designed with your training and ability to understand the information in mind. Each title covers an area of photography that will further help your overall understanding of the subject. Each DVD features stunning example images that were captured during the making of each of the program giving you a real experience of "how to do it".

All our DVDs feature or aim to provide:

Entertaining and informative knowledge

Important step by step techniques

Cover the essential principles behind creative photography

Explanations in plain English that avoid unnecessary technical jargon

The DVD format allows you to absorb the information at your own pace

Karl Taylor and/or other leading experts' advice

The DVD format allows you to easily repeat the information provided

My goal is to help you learn what you want to learn in an informative and entertaining way. I want you to feel you have gained something from each series title, but as with all training programs you will also need to practice the techniques demonstrated in order to truly benefit.