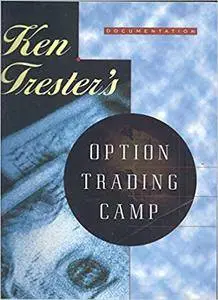 Ken Trester's - Option Trading Camp
DVDRip | AVI/DIVX, ~1151 kb/s | 720x480 | Duration: 07:18:30 | English: MP3, 128 kb/s (2 ch) | 3,92 GB
Genre: Trading
This comprehensive course is the ultimate in options training. Taped during one of Kenneth Trester's live training camps, this exhaustive course gives you all the knowledge you need to successfully compete with people who trade options professionally. Ken makes option trading extremely easy to understand. Ken has been trading options since 1972 and is a former computer science professor. Ken provides that rare combination of being a professional trader and having excellent teaching skills. You will enjoy his dynamic presentation as you learn how to generate spectacular profits in the options markets. Workbook sold separately.
Welcome to the best eLearning video (English, German, French, Spanish language) and many more:
LINK
Do not forget to check my blog! Updated regularly! Add in bookmarks my blog :)
PM me if Links not working!
No mirrors pls!