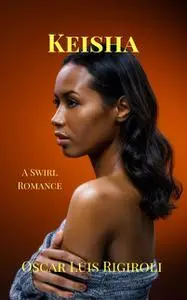 «Keisha» by Oscar Luis Rigiroli
English | EPUB | 1.3 MB
Do you love bwwm interracial novels?
Keisha— A Swirl Romance
will awaken your hidden fantasies and satisfy your innermost desires.
A beautiful African American woman meets a young white foreigner in New York City. A torrid affair begins in an environment whose values regarding acceptance of interracial couples are changing. The woman experiences the clash between certain taboos and feels that loose fragments of her life strive to come together.The couple builds the relationship overcoming adversity from the circumstances in which they live.A contemporary novella with shrewd insights on certain deeply ingrained attitudes that often go unnoticed, Keisha is part of the series "Steamy BWWM Romance Novels."
Reading it will thrill you.