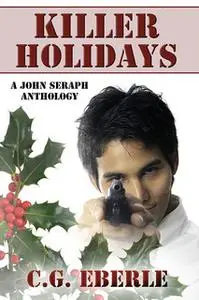 «Killer Holidays - A John Seraph Anthology» by C.G. Eberle
English | ISBN: 9781680460391 | EPUB | 0.6 MB
They say the holidays are murder and for John Seraph it's the truth. In this eight story anthology John deals with mysteries & murders before & after the events in Family Ties, Family Plots, & the upcoming Family Education.
Killer Holidays is an eight-story anthology where John deals with a headless motorcyclist in All Hallow's Evil; a murdered co-worker in The Fight Before Christmas. In Fashion Statement John must clear his sister of a murder charge, then a mysterious secret admirer pursues John in Hearts Afire. John fights hard to stop a Northern Irish terrorist in Caught Red Handed, then he deals with someone snatching Easter baskets in It's Rabbit Season. In No Child Left Behind John's forced to rescue the girl, who could have been his daughter, from a pedophile. and finally John looks at his life, the direction it has taken, and where it is headed in Reflection.
Plus a Christmas poem, The Fight Before Christmas written by the hero of the anthology, John Seraph himself!