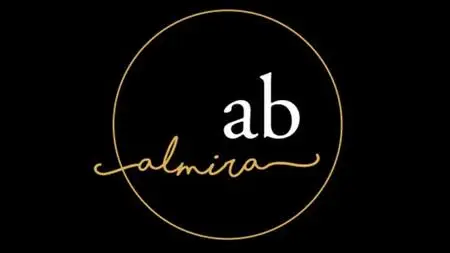 How To Easily Do Your Own Pr And Become A Thought Leader
Published 6/2023
MP4 | Video: h264, 1280x720 | Audio: AAC, 44.1 KHz
Language: English | Size: 3.01 GB | Duration: 2h 24m
Become the media's and your client's go-to expert, for your industry/niche
What you'll learn
How to successfully pitch and be featured on quality podcasts.
Become the go-to authority and expert in your niche.
How to get the the media's by pitching yourself - and writing a great email pitch!
Harness the power of content marketing to powerfully present yourself and your expertise
Create clear messaging on your website that showcases who you are, what you do, and your transformation
Requirements
No experience needed. You will learn everything you need to know
Description
Are you a coach or entrepreneur, who knows they are changing the world with their work and business - and it's now time to get super visible, through publicity, podcast interviews and on your social media channels?Ultimately, through your massive visibility - you easily get more clients, and are recognized as a thought leader and expert in your industry. In this course, you will learn how to easily do your own PR, and position yourself as the expert/authority in your field. You'll land those media/podcast interviews you're yearning to do, get featured by the media, have those fabulous media logos on your website, and be able to charge premium pricing. LET ME SHOW YOU HOW, in 5 special, recorded masterclasses!Nail your messaging and story - that makes it so easy for podcasts hosts to say YES and book you!How to position yourself as an expert - on your social media platforms, in your bios, on LinkedIn, your website, etcWrite crystal clear messaging on who you are, what you do, and the transformation you provide so there's no confusion on what you do and who your ideal clients are.Pitch yourself to mainstream media (TV, radio, newspapers, magazines) and get in front this target marketHarness the power of your owned content marketing channels (your Instagram, Facebook, LinkedIn, TikTok) by showcasing your very in demand skills and how you can help people. Watch your client base and revenue grow without paying someone to do it for you!
Overview
Section 1: How to Land Podcast Interviews
Lecture 1 How to Land Podcast Interviews
Section 2: How to Position Yourself as an Authority & Expert
Lecture 2 How to Position Yourself as an Authority & Expert
Section 3: How to do Your Own PR & Pitch Media Effectively
Lecture 3 How to do Your Own PR & Pitch Media Effectively
Section 4: Messaging, Copy & Media Interviews
Lecture 4 Messaging, Copy & Media Interviews
Section 5: Expertise & Authority Through Social Media, Content Marketing, Awards & Speaking
Lecture 5 Expertise & Authority Through Social Media, Content Marketing, Awards & Speaking
Coaches & entrepreneurs desiring to be recognized as a powerful expert/authority in their niche and industry. Want to do media and podcast interviews, share their message with their target audience and powerfully show up on social media