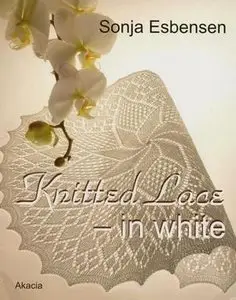 Sonja Esbensen, "Knitted Lace - In White"
Publisher: Akacia | 2008 | ISBN: 8778471087 | English | 84 pages | Jpg | 8.10 Mb
The designs in this book have been selected from Sonja's large collection of art knitwear patterns that she has collected through the years. The patterns are printed as symbols which make them easy to follow, and include shawls and tablecloths. Knit one of the larger designs in mohair yarn for a fabulous shawl, or start with a smaller project to build your experience.