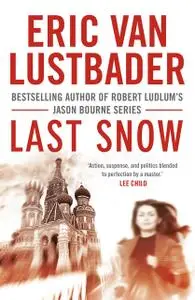 «Last Snow» by Eric Van Lustbader
English | EPUB | 1.0 MB
Four days ago, US senator Lloyd Berns was killed in a hit-and-run on the island of Capri. His death deals a serious blow to President Carson's precarious new administration – but more worrying is that Berns was never officially on Capri. According to the White House, Berns was on a tour of the Ukraine.
Agent Jack McClure is in Moscow, babysitting Carson's troubled daughter. But the President needs Jack to investigate the senator's final days in the Ukraine, and since Alli Carson won't be parted from her protector, he'll have to take her along.
Their starting point is the senator's last known contact: K. Rochev. But all they find at Rochev's address is the body of a young woman, brutally executed. And now Jack and Alli have attracted dangerous attention from the Ukranian police, the FSB, and the Russian mafia…