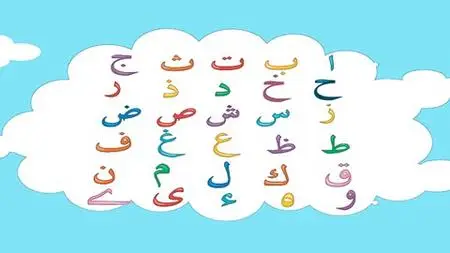 Learn How to Read and Write Arabic For Complete Beginners
MP4 | h264, 1280x720 | Lang: English | Audio: aac, 44100 Hz | 1h 5m | 284 MB
The Ultimate Arabic Reading and Writing Course for Beginners
What you'll learn
Learn what the Arabic letters look like in their different forms
Learn a unique method of memorising and remembering letters
Read Arabic literature in its natural connected form
Learn how to recognise, read, and pronounce perfectly the Arabic language
Requirements
This course is intended for students who have no previous knowledge of Arabic and who wish to gain a rapid understanding of the language.
The language of instruction is English so students should have basic grasp of the English language
Description
Learn to Read and Write Arabic For Complete Beginners is the easiest Arabic reading and writing course, that takes learners with absolutely no previous experience or knowledge in the Arabic language on a journey towards reaching reading fluency and writing like a native. The course covers most of the rules a beginner needs to correctly read and pronounce Arabic.
Our Course is wonderfully refreshing Arabic reading course that takes learners with absolutely no knowledge in the Arabic language on a path towards reaching reading fluency like a native.
High Quality Video Lessons: 33 videos and approximately 1 h 06 min of the highest quality, fully animated with some videos that show the handwriting in Arabic, taught to you by Issam, a professional Arabic teacher, with around 2 years experience of teaching Arabic.
A good lecture length 2 - 5 minutes, to keep you interested and help you study in short bursts.
Who this course is for:
This course has been designed to teach the complete beginner how to read and write the Arabic script. It assumes no prior knowledge of Arabic
Anybody that wants to learn to read Arabic.