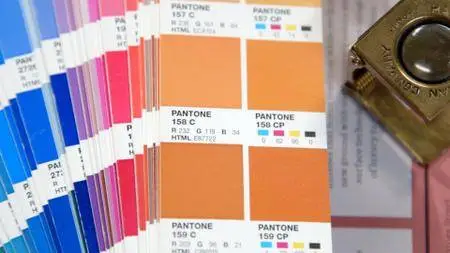 Learning Print Production
MP4 | Video: 720p | Duration: 4:16:51 | English | Subtitles: VTT | 1593.4 MB
Join author Claudia McCue on a journey that introduces the printing process and reveals the keys to designing a document that prints as well as it looks on screen. Take a virtual tour of the floors of two commercial print houses (BurdgeCooper and Lithographix) to better understand the life cycle of a print job and observe printing presses in action. Discover how to better communicate with your printer; think about print as you're designing; choose the correct paper, inks, colors, and fonts for your project; and correctly lay out your documents in Adobe Photoshop, Illustrator, and InDesign. The exercise files include a beautiful and varied example document, Maker Quarterly, from Mohawk Fine Papers, that will help you understand how to create healthy files that print with no surprises. The course will help you and your printer produce a professionally finished print job, whether it's a business card, brochure, or multipage magazine, and catch print problems before they become catastrophes.
Topics include:
Communicating with your printer
Understanding types of printing: letterpress, sheet-fed, and more
Handling corrections and alterations
Attending press checks
Understanding how color space and paper stock affect printing
Finishing: folding, trimming, die cutting, and embossing
Working with fonts and graphics
Editing resolution and color in Photoshop
Laying out print pieces in Illustrator and InDesign
Preflighting designs
Generating PDFs
Refining PDFs in Adobe Acrobat
Submitting the job