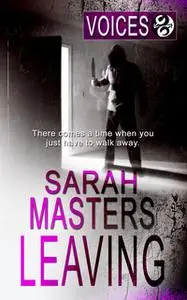 «Leaving» by Sarah Masters
English | ISBN: 9781786514325 | EPUB | 0.3 MB
There comes a time when you just have to walk away. Langham has had enough of murder and mayhem. For too many years he's dealt with the horrors of his job and its taking a toll on him. Now he's got Oliver and is more settled in his private life, he doesn't need to be married to his job anymore. Can he divorce himself from it, though? And what else would he do anyway? Like Oliver says, the job is Langhams life. Thats no longer true-Oliver is his life these days, and Langham wants nothing more than to spend quality time with his lover. However, crime doesn't stop just because Langham wants it to, and when a mysterious caller seems intent on drawing Langham into his weird and wicked web, Langham can't say no. But he can say this is the last case and that hell be leaving the Force when its all wrapped up. The problem is, The Caller has so many women on his kill list that the case isn't likely to end any time soon. And The Caller…is he taunting Langham or reaching out for help? As bodies mount up and the calls become more frequent, The Caller realizes he may well be playing a game he should never have started-and that Langham will stop at nothing to bring him to justice.