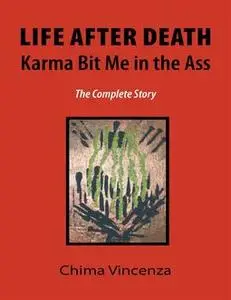 «Life After Death Karma Bit Me In the Ass: The Complete Story» by Chima Vincenza
English | EPUB | 0.3 MB
A mother's love for her son, a man's love for them both, and a spiritual love that transcends all are the centerpieces of this joyous book about the miraculous side of tragedy. As a young pre-med student unsuccessfully juggling work, school, and motherhood, Chima decides her two-year-old son must be her priority. As she takes steps to create a new path, an accident leaves her body broken but her spirit becomes the true force to be reckoned with. LIFE AFTER DEATH Karma Bit Me in the Ass is a remarkable story of living life after death and facing insurmountable obstacles with grace and fortitude.