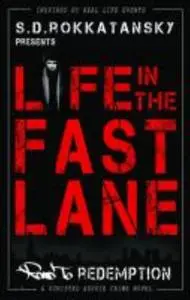 «Life in the fast lane» by S.D. Rokkatansky
English | EPUB | 1.6 MB
It's the 90's, and a war is being waged on the streets of Melbourne. Society is on one side fighting for their city- Tommy and his crew are on the other side with spray cans in hand. Graffiti is thier life, and the train lines are a place they call home. Thier battle is to be seen and respected within thier world.
With the ringing of a bell, Tommy and his crew are set free from thr chains of high school for mid-term break. With only one more semester until graduation, Tommy's focus is on his music and finishing the groups first album. He has big dreams, Liliahna, his new love interest, and freedom.
When one choice sends him down a dark road, is it possible for him to turn around? Can Tommy find redemption before it's to late?