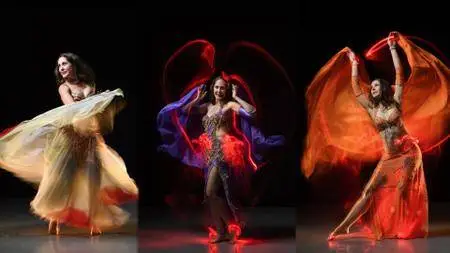 Location Photography: From Research to Post-Production
MP4 | Video: 720p | Duration: 1:14:30 | English | Subtitles: VTT | 657.3 MB
When you're on location, getting the right shot can require imagination, resourcefulness, and even a bit of improvisation. In this course, follow along with photographer Joe McNally as he goes on location to photograph a belly dancer. Throughout the course, Joe highlights his entire workflow—from researching the subject and gathering the right gear for the shoot, to setting up the shot and dealing with on-set challenges, all the way to post-production. He discusses several techniques for working with a dancer, as well as techniques for transforming a location so that it best complements your subject.
Topics include:
Researching the subject
Conducting a phone interview
Essential pieces of gear for a dance shoot
Working with a photo assistant
Setting up and changing a shot
Visualizing the first shot
Creating a lighting setup that complements your subject
Modifying the environment
Dealing with on-set challenges
Attaching lights to a subject