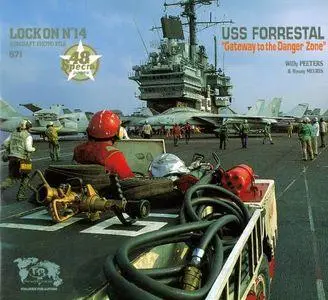 Willy Peeters, Ronny Meuris - USS Forrestal "Gateway to the Danger Zone"
Verlinden Publications | 1991 | ISBN: 1930607113 | English | 50 pages | PDF | 56.45 MB
Lock On No. 14 Aircraft Photo File
This special fourteenth edition of the phenomenal LOCK ON series takes us aboard the mighty U.S.N aircraft carrier USS Forrestal. Crammed with stunning full color photography, this book focuses on actual air operations in the Mediterranean Sea in the early nineties, making this a unique opportunity to see the U.S.A.s Big stick in action. Beautiful full color photography captures cutting edge U.S.N. Aircraft in action, such as the F 14 Tomcat, the F-18 Hornet, the A-6 Intruder, The EA-6B Prowler, the S-3B Viking, as well as the men and equipment used to keep the operations moving. This very attractive and in-depth book belongs in the collection of any aviation enthusiast, scale modeler, or USN veteran.