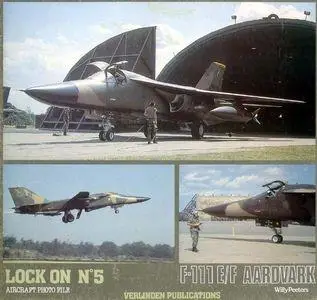 Willy Peeters - General Dynamics F-111 E/F Aardvark
Verlinden Publications | 1989 | ISBN: 9070932148 | English | 42 pages | PDF | 10.59 MB
Lock On No. 5 Aircraft Photo File
The fifth installment in this popular series, this edition deals with the USAF F-111 Aardvark, which was used so effectively against such American foes as Libya and Iraq. Keeping the tradition going, this book is crammed full of highly detailed color photographs of every conceivable detail of this aircraft. Geared towards the scale modeler, such details covered include the airframe, cockpit, engines, armament, landing gear, avionics, control surfaces, bomb bay, ejection seats, and much more. Highly recommended to every serious scale aircraft modeler and aviation enthusiast.