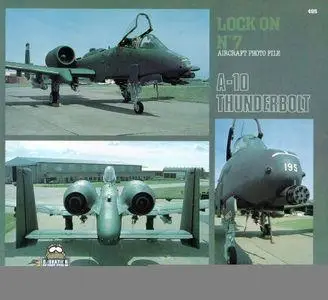 Willy Peeters - Fairchild Republic A-10 Thunderbolt II
Verlinden Publications | 1990 | ISBN: 9070932172 | English | 37 pages | PDF | 14.17 MB
Lock On No. 7 Aircraft Photo File
This seventh edition of the LOCK ON series focuses attention on the tank busting Fairchild Republic A-10 Thunderbolt II. The crisp color photographs cover all physical details of this enigmatic jet, including general airframe details, landing gear, avionics, cockpit, external stores, engine, gun, and ammunition loading system. The book is concluded with an updated description of plastic model kits of this airplane, as well as Verlinden Productions Detail Sets designed to improve them. This book is a 'must-have' for anyone who wishes to detail an accurate model of the A 10, and is also invaluable for aviation enthusiasts.