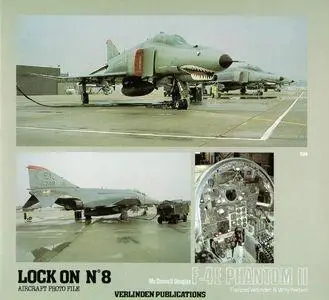 Lewis Pruneau, Bob Letterman - McDonnell Douglas F-4E Phantom II
Verlinden Publications | 1990 | ISBN: 9070932202 | English | 38 pages | PDF | 14.32 MB
Lock On No. 8 Aircraft Photo File
The eighth installment in the LOCK ON series, this volume highlights the classic gun-nosed McDonnell Douglas F-4E Phantom II. Carrying on the LOCK ON tradition, this book is loaded with a wealth of information in the form of beautiful full color photographs with highly descriptive captions. Details covered include airframe, radar, armament, engines, cockpits, landing gear, maintenance, and more. Geared toward the serious scale aircraft modeler, this book will equally satisfy any aviation enthusiast or Phantom Fanatic!