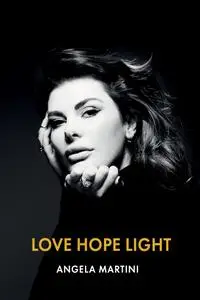 Love Hope Light by Angela Martini
English | April 15th, 2020 | ISBN: 1950906205 | 258 pages | EPUB | 1.13 MB
"My mother's name is Nexhmije Ibrahimi Nussbaumer, and I am a living testament to her philosophies. Chief among them is her belief that nothing is finished until there is a happy ending—until you reach the light."
As a young girl growing up in Albania, Angela is insulated from the poverty and rising political tensions in her homeland by her mother's loving, protective presence. But when Angela is nine years old, a series of events is set in motion that will forever change the course of her life—as well as her mother's.
Fearing for her daughter's safety, Angela's mother, Nexhi, makes the heartrending decision to send Angela to live with her father in Switzerland, where he had fled a few years earlier once Communism began to collapse.
With her characteristic determination and courage, Nexhi overcomes many obstacles to finally reunite with Angela—months later and under much different circumstances than either could have imagined. Her life's path is changed yet again when she decides to take German-language classes to help her integrate into Swiss culture. A natural and brilliant teacher, Nexhi then uses her hard-won knowledge to help other displaced women learn the language, in turn bolstering their confidence and emboldening them to start over and make new lives for themselves and their families.
Reflecting on the lessons of her childhood and the wonderful example set before her, Angela is inspired by her mother's efforts to bridge the divide between cultures, a lifetime of work that will have a lasting legacy, and by her abiding belief in love despite being married three times—twice to the same man!
As much a tribute to the author's beloved mother as it is a personal memoir, Love. Hope. Light. is a multigenerational story of tenacity and the resilient power of love and family to overcome adversity.
"My mother's life experiences have shown me that I must not cower before the unknown. Being fearless means seizing opportunities wherever they exist. Being fearless means never allowing people or circumstances to get in the way of your goals. Being fearless means loving like you've never been hurt before. Being fearless means forging a path through darkness to arrive at the light."
Enjoy
My Blog
. No any convert or low quality!