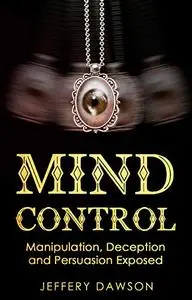 MIND CONTROL: Manipulation, Deception and Persuasion Exposed: Human Psychology by Jeffery Dawson
English | 2014 | ISBN: N/A | ASIN: B00PX0377A | 136 pages | EPUB | 0.17 Mb
If you're like most people, you probably don't think you're easily controlled and manipulated. Think again!
Mind control happens all around us every day. Not only by the people we live with, but by our ministers, politicians, marketing and sales propaganda, and the media.
Do you think your thoughts are original and that your ideas have come from your own experience? Think again!
If you think you are better than those that are easily manipulated, you may be the easiest target of them all!