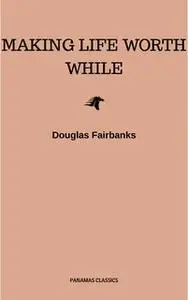 «Making Life Worth While» by Douglas Fairbanks
English | ISBN: 9782291058151 | EPUB | 0.1 MB
In "Making Life Worthwhile", Douglas Fairbanks, the original 'King of Hollywood' sets down his thoughts on life and making the best of every situation that arises to confront us.
Many labels come to mind when we hear the name Douglas Fairbanks: swashbuckler, athlete, world traveler, actor, producer, director…but probably not author. This is somewhat puzzling considering the volume of his published writings far exceed the number of films he made during his career.