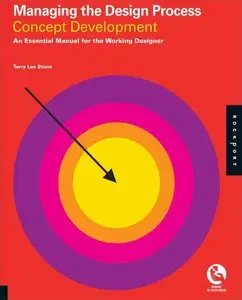 Managing the Design Process-Concept Development: An Essential Manual for the Working Designer
Rockport | Terry Lee Stone | 2010 | HQ PDF | ISBN: 1592536174 | 208 pages | 100 Mb
This book illustrates the point where theory meets practice in the design studio environment. This book examines design management concepts and methods in real-world applications. Unlike other books on design management, this book is visually stunning, featuring many image-rich case studies to illustrate the fundamentals of design management in a way that speaks to a design audience. The information is not something that is typically taught in design (or business) school—it's learned on the job, making this an invaluable reference for designers.