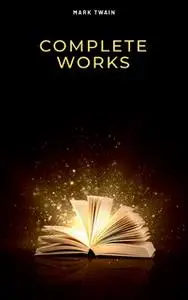 «Mark Twain: Complete Works» by Mark Twain
English | ISBN: 9782291074908 | EPUB | 7.8 MB
This carefully crafted ebook: "The Complete Works of Mark Twain" is formatted for your eReader with a functional and detailed table of contents. This is The Complete Works of America's favourite storyteller Mark Twain. The eBook contains over 60 novels and shorter texts (short stories, essays, letters, speeches).
Twain began his career writing light, humorous verse, but evolved into a chronicler of the vanities, hypocrisies and murderous acts of mankind. At mid-career, with Huckleberry Finn, he combined rich humor, sturdy narrative and social criticism. Twain was a master at rendering colloquial speech and helped to create and popularize a distinctive American literature built on American themes and language. Samuel Langhorne Clemens (1835 – 1910), better known by his pen name Mark Twain, was an American author and humorist. He wrote The Adventures of Tom Sawyer (1876) and its sequel, Adventures of Huckleberry Finn (1885), the latter often called "the Great American Novel."