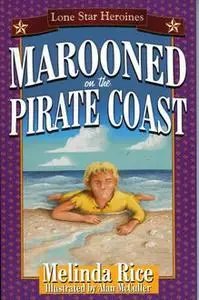 «Marooned On The Pirate Coast» by Melinda Rice
English | EPUB | 2.5 MB
In the early 1820s, eleven-year-old Georgina is excited to be moving to the wild Texas frontier with her family. But those dreams are dashed when their ship sinks during a storm. Georgie finds herself marooned alone, scared, and soaking wet on the Texas coast inhabited only by Karankawa natives. She doesnít think things can get any worse, but then sheís rescuedóby pirates led by Jean Laffite! This book in the Lone Star Heroines series brings to life real Texas history with a background chapter on the Karankawa natives, the founding of Galveston and the hurricanes that regularly threaten it, and biographies of Laffite and some famous Texans who met him.Look for other stories of Lone Star Heroines and Lone Star Heroes for boys, too.