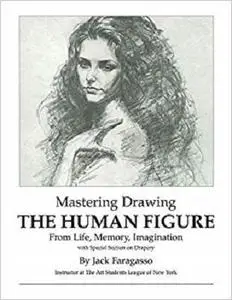 Mastering Drawing the Human Figure From Life, Memory, Imagination: with Special Section on Drapery by Jack Faragasso
English | January 1, 2004 | ISBN: 0966711300 | 256 pages | PDF | 202 Mb
This book was written to foster the creative spirit of the artist and to aid in the development and the continuation of realistic representational art. It is for all who love to draw the human form. It is for those who have never drawn a line, for those who are students who can draw to a certain degree, and for those professional artists who are proficient in drawing. This book shows step by step how to construct and draw the human figure and face as well along with all it's features.