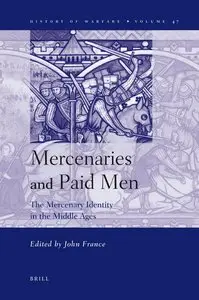 Mercenaries and Paid Men: The Mercenary Identity in the Middle Ages
Brill Academic Pub | January 15, 2008 | ISBN-10: 9004164472 | 415 pages | PDF | 3.83 MB
Mercenaries have always had a poor press. Theirs is one of the world's oldest professions, but the very word has profoundly negative connotations of infidelity and ruthlessness. But if they were like this, were they so different from soldiers?