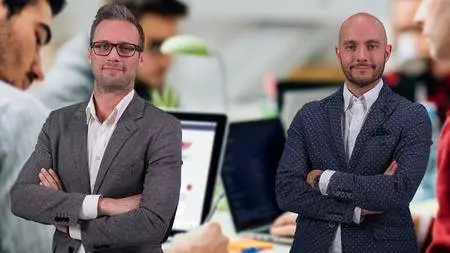 Microsoft Teams Grundkurs
HDRips | MP4/AVC, ~104 kb/s | 1280x720 | Duration: 02:03:00 | German: AAC, 160 kb/s (1 ch) | 261 MB
Genre: Office
Das Chat-basierte Workspace-Tool in Office 365 produktiv nutzen
Microsoft Teams ist ein in Office 365 integriertes Tool, über das Sie firmenintern Chats, Onlinebesprechungen, Wikis, Dateiaustausch u.Ä. durchführen können. Zusätzlich können Sie weitere Office 365- und Drittanbieter-Tools in Ihr Team integrieren und so Ihren Arbeitsalltag erleichtern. Marco Breier und Benedikt Bruns zeigen Ihnen in diesem Video-Training, wie Sie die Möglichkeiten dieses Tools in Ihrem Unternehmen sinnvoll nutzen. Sie legen zunächst ein neues Team an, erarbeiteten sich die unterschiedlichen Möglichkeiten und erproben diese an praktischen Aufgabenstellungen. Sie lernen, welchen Mehrwert Kanäle, Registerkarten und Connectors haben und wie Sie diese nutzbringend in Ihr Tagesgeschäft integrieren. Schlussendlich werden Sie einfach und schnell in der Lage sein, Teams als Ihre neue Business-Chatumgebung mit viel Spaß und Erfolg in Ihrem Unternehmen einzubinden.
Welcome to the best eLearning video (English, German, French, Spanish language) and many more:
LINK
Do not forget to check my blog! Updated regularly! Add in bookmarks my blog :)
PM me if Links not working!
No mirrors pls!