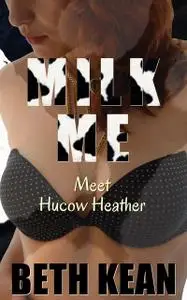 «Milk Me – A Hucow / Lactation Erotic Short Story» by Beth Kean
English | EPUB | 0.8 MB
David Johnson is a small town journalist and aspiring author covering a story that he has instigated himself. His investigations have exposed the strange and degrading practices that take place behind the locked gates of the Grange. He witnesses the farming of women, or Hucows as his research later reveals, David determines to get into the mind of Hucow #2256, or Heather as he prefers to call her.