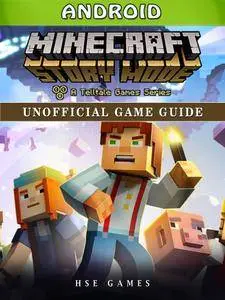 Minecraft Story Mode Android Unofficial Game Guide by Hse Games
English | February 6th, 2017 | ISBN: 136568959X | 32 Pages | EPUB | 5.08 MB
This is the most comprehensive and only detailed guide you will find online. Here is what you will be getting in this professional advanced and detailed game guide.
• Professional Tips and Strategies.
• Cheats and Hacks.
• Starter Pokemon.
• Evolutions Guide.
• Evolution Z Moves.
• How to Evolve New Pokemon.
• Secrets, Tips, Cheats, Unlockables, and Tricks Used By Pro Players!
• How to Get Tons of Cash/Coins.
• Plus much more!
Disclaimer: This product is not associated, affiliated, endorsed, certified, or sponsored by the Original Copyright Owner. All trademarks and registered trademarks appearing on this ebook are the property of their respective owners.