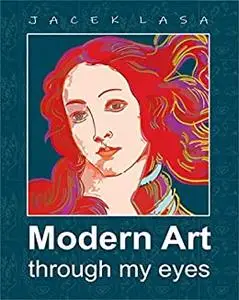 Modern Art through my eyes by Jacek Lasa
English | 2020 | ISBN: N/A | ASIN: B08JS76VTQ | 371 pages | EPUB | 37 Mb
The book contains over 150 illustrations of modern art by the greatest artists. Modern art includes artistic work produced during the period extending roughly from the 1860s to the 1970s, and denotes the styles and philosophies of the art produced during that era. After reading this book, you will be able to distinguish the most important styles in modern art such as Cubism, Post - Impressionism, Pop - Art, Op - Art, Abstraction and others. At the end of the book you will take a quiz that will consolidate the knowledge about painting contained in the book.
Feel Free to contact me for book requests, informations or feedbacks.
Without You And Your Support We Can't Continue
Thanks For Buying Premium From My Links For Support