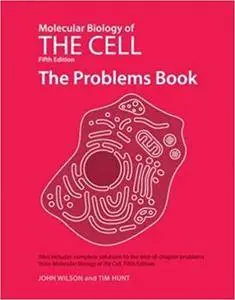 Molecular Biology of the Cell, Fifth Edition: The Problems Book (5th Edition) by Bruce Alberts, Alexander Johnson, Julian Lewis, Martin Raff, Keith Roberts, Peter Walter
English | 2007 | ISBN: 0815341105 | 1268 Pages | PDF | 159.1 MB
The Problems Book helps students appreciate the ways in which experiments and simple calculations can lead to an understanding of how cells work by introducing the experimental foundation of cell and molecular biology. Each chapter will review key terms, test for understanding basic concepts, and pose research-based problems. The Problems Book has been designed to correspond with the first twenty chapters of Molecular Biology of the Cell, Fifth Edition. The problems are organized into the following categories: Terms to Learn, Definitions, True/False, Thought Problems, Calculations, and Data Handling.
The Problems Book will be useful for homework assignments and as a basis for class discussion. It could even provide inspiration for exam questions.