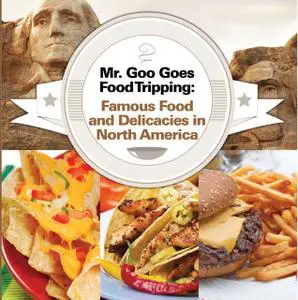 «Mr. Goo Goes Food Tripping: Famous Food and Delicacies in North America» by Baby Professor
English | EPUB | 1.9 MB
Food in North America is on the spotlight in this dedicated picture book. Here, Mr. Goo shares his gastronomic food experience to give you a delicious introduction to its culture and tradition. Grab a copy of this picture book to learn about the spices they use, food presentation, and what food means to the people of North America.