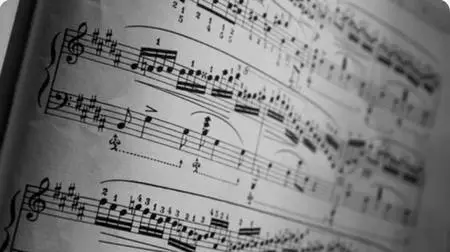 Music Theory Comprehensive: Part 3 - Minor Keys and More
Video: .mp4 (1280x720) | Audio: AAC, 44100 kHz, 2ch | Size: 985.69 Mb
Genre: eLearning Video | Duration: 3h 37m | Language: English
For years I've been teaching Music Theory in the college classroom. These classes I'm making for Skillshare use the same syllabus I've used in my college classes for years, at a fraction of the cost. I believe anyone can learn Music Theory - and cost shouldn't be a barrier.
Recently I was named as a semi-finalist for the Grammy Foundation's Music Educator of the Year award because of my in-person university classes. Now I'm taking those classes to Skillshare in an online format in order to reach more students and give them the joy of Music Theory.
My approach to music theory is to minimize memorization. Most of these concepts you can learn by just understanding why chords behave in certain ways. Once you understand those concepts, you can find any scale, key, or chord that exists. Even invent your own.
This class is a Comprehensive class - it will have many parts, going through my entire annual curriculum.
This class is Part 3: Minor Keys, The Circle of Fifths, and Compound Meters.
Throughout this class, I'll be providing you with many worksheets for you to practice the concepts on. If you get stuck, you can review the videos or post a question, and I'll back to it as fast as possible. Also in this class, I have several complete analysis projects that we will complete together - just like in my college classes.
In this class, we will cover:
My approach to Music Theory
Tools you will need to learn Music Theory quickly and efficiently
Key Signatures
Diatonic Chord Progressions
Tendency Chords
Using the Circle of Fifths for Songwriting and Composition
Borrowing from Closely Related Keys
Scale Degree Names
Tendency Tones
Compound Meters
Compound Meter Signatures
Reading and Writing Compound Meters
Triplets, duplets, and Quadruplets
Finding Minor keys by alternations to Major
Patterns in Minor keys
Relative Minor keys
Parallel Minor keys
Minor keys in the Circle of Fifths
Using Minor Keys for Songwriting and Composition
Diatonic Chord Progressions in Minor
The V Chord and Minor and the Leading Tone Problem
Harmonic Minor Scales
Melodic Minor Scales
…and much, much more!