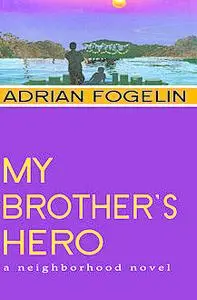 «My Brother's Hero» by Adrian Fogelin
English | EPUB | 0.5 MB
This poignant coming-of-age story is set against the verdant landscape and sultry atmosphere of the Florida KeysBen Floyd has a lot on his mind. In only eighteen months he will be old enough to get a learner's permit to drive, but that seems a lifetime away. Ben enjoys the close-knit group of friends in his small neighborhood, but lately he has been longing for a taste of adventure. Keeping an eye on his younger brother Cody is getting to be a big responsibility. And he is confused by complicated feelings he has for his lifelong friend, Cass.An unexpected turn of events finds the Floyd family in the Florida Keys over Christmas vacation and offers Ben a welcome opportunity to escape the neighborhood routine. Here he meets Mica, an independent, strong-willed girl who lives a nomadic life aboard a boat with her marine biologist father. Mica teaches Ben and Cody to fish, sail, and snorkel, and together they explore the interior canals and coastal waterways. But Ben soon realizes that adventure sometimes brings danger, and that at the center of Mica's seemingly charmed life lies a mysterious loneliness.Young readers will relate to Ben's conflicting feelings and growing restlessness as they experience this realistic, thoughtful, and sometimes humorous portrait of adolescence by award-winning author Adrian Fogelin.