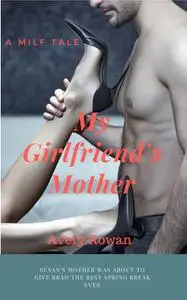 «My Girlfriend's Mother» by Avery Rowan
English | EPUB | 0.7 MB
Brad doesn't want to go back to Susan's hometown for spring break, and even worse, babysit her mother. Susan, however, refuses to leave her mother alone just so they can go drinking and end up back at a hotel for a night of debauchery. Brad is forced to go along with Susan wishes, pouting at first, until Susan's mother makes it well worth his while.One-click now and see how Susan's mother makes Spring Break simmer!