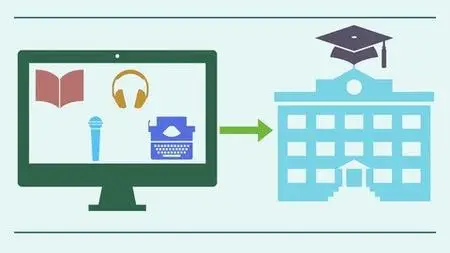 My French Adventure 2 : French Language Course for Children
Genre: eLearning | MP4 | Video: h264, 1280x720 | Audio: AAC, 44.1 KHz
Language: English | Size: 4.65 GB | Duration: 3h 36m
Join Madame Rosa on a French Adventure for kids as you learn how to speak French.
What you'll learn
Learn to speak beginner French
Learning through songs, games and imagination.
Beginner French for kids
Learn relevant vocabulary
See how French and English relates
Learn the days of the week
Learn the months of the year
Description
The Adventure Continues with My French Adventure 2!
My French Adventure is an online French course designed for children between 5 and 10 years old. It is the ideal course to introduce children to the basics of French. How does a baby acquire language? Through playing and singing. My French adventure takes this approach in order to teach kids French.
There are 40 lessons that consist of introducing the subject matter and then practising it in The French Adventure. The 40 lessons amount to a total time of 3.5 hours.
There is also a workbook full of fun activities to use alongside the lessons.
These activities include:
colouring pages,
cutting out,
and reading.
After this course children will know:
the days of the week;
the months of the year;
how to say the date;
and a lot more!
Your child will be introduced to different vocabulary themes such as:
transport
I go…
Outside of the house
Prepositions such as in, on, under, in front of and behind
Furniture
Rooms of a house
Clothes
He/she will meet different characters that will help them remember important vocabulary. All of this happens while singing, using your imagination and having fun. If you want to introduce your child to the basics of French conversation, then this course is perfect for you.
Let the adventure begin!
Course Enrollment & Content for young people
Please note: Students must be at least 18 years of age to create an account on Udemy. If you are younger than 18 but above the required age for consent to use online services where you live (for example, 13 in the US or 16 in Ireland), you may not set up an account, but we encourage you to invite a parent or guardian to open an account and help you enroll in courses that are appropriate for you. Those under 18 but above the age of consent may use the services only if a parent or guardian opens their account, handles any enrollments, and manages their account usage.