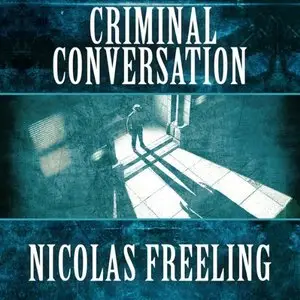 Nicolas Freeling - Criminal Conversation
Audio CDs in MP3 / English: MP3, 48 kb/s (1 ch) | ISBN: 1448206987 | Duration: 07:45:21 | 159 mb
Genre: Novel
Van der Valk is on the case again as a mysterious letter is unearthed alluding to the murder of a man named Cabestan. In the letter, the murderer is named but van der Valk must find out first who this mysterious letter-writer is. What transpires is a tale of deception and adultery as the rich Carl Merckel, the managing director of the Lutz Brothers merchant bank, lays an accusation of cold blooded homicide of which, he claims, his wife had no part to play.
A true master of popular crime fiction and creator of the ever-popular Inspector van der Valk and Henri Castang, Nicolas Freeling has written more than 30 books and has an innate empathy with France and its culture. Born in London in 1927, Freeling has lived much of his life in Europe, notably the Vosges hills and Strasbourg. An astute, gritty writer of European flavour, his novels reflect all that is great about crime fiction.