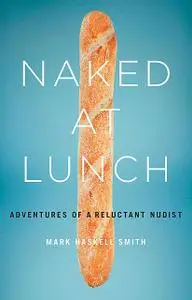 «Naked at Lunch» by Mark Smith
English | EPUB | 0.5 MB
"We are safely away and you can now enjoy a …" There was a pause, as if the Cruise Director was having trouble choosing what, exactly, he should call what was about to happen. Finally he said, "… a carefree environment."
Folk have been naked in public for centuries. But being a nudist is more complicated than simply stripping off. In Naked at Lunch, Mark Haskell Smith uncovers nudism's fascinating history — and gets involved, baring all himself.
He visits a Spanish town where clothing is optional, and travels to the largest nudist resort in the world: a hedonist's paradise in the south of France. From clothes-free hiking in the Austrian Alps to a Caribbean cruise on the 'Big Nude Boat', Haskell Smith takes us on an entertaining frolic through the good, the bad, and the just plain naked.
'A winning combination of personal and journalistic narrative … A witty and insightful read.' —Publishers Weekly
'A thoughtful and entertaining analysis of why so many still want to ditch their clothes and let it all hang out.' —Kirkus Review
'Hilarious … Naked At Lunch pulls its pants down when it comes to barefaced laughter.' —Herald Sun
'Hilarious insight into what makes people get together and strip off; where they go for it; when it's prudent to cover up … and when it's imperative to lather your naughty bits with weapons-grade sunscreen' —Townsville Bulletin
'Part social study, part history of naturism and nakedness, the book is written with a light touch and although it never becomes salacious, he keeps the story interesting.' —Canberra Times
Mark Haskell Smith is the author of five novels and three nonfiction titles. His work has appeared in the Los Angeles Times, the Los Angeles Review of Books, and Vulture. Smith is an assistant professor in the MFA program for Writing and Writing for the Performing Arts at the University of California. He lives in Los Angeles.